Flor de Cano Siboney Exclusivo Canada Review
We are back at doing CubanHouseofCigars reviews, due to ongoing and exciting projects we were not able to write as much as we wanted but we are slowly getting back into the habit. Plus, we have had a few motivating messages from readers (we love hearing from you guys!) and that just gave us the extra push to start again!
Today, we have the newly released La Flor de Cano Siboney Exclusivo Canada review (110mm x 42mm) made exclusively for the Canadian market just like the Bolivar Simones, Ramon Allones Gordito de Allones, Vegas Robaina XV Anniversario were. 2000 numbered Semi Boite Nature Box of 25 cigars were made. Named after the Siboney tribe of indigenous people living in Cuba before the landing of Columbus. Their practices introduced the explorers to the use of tobacco. 
Keith, a fellow cigar aficionado and friend, reviewed these at the pre-launch in Havana last November, so let's see how they have evolved!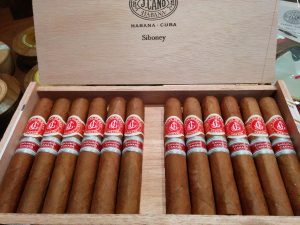 Construction:
These have a compact feel to finger pressure, the wrapper is pretty uniform with few veins. They have a perfect draw and a clear tobacco taste at cold.
1st half ( these are too short to do thirds!):
The first few puffs reveal a creamy smoke with a little pleasant sourness feeling to it. Toasted tobacco and floral notes are appearing as I smoke this cigar. It seems to want to go towards a tropical fruitiness but it shies away for now.  The burn is perfect and straight with a dirty gray ash. It sits at medium-light body for me and boast a pretty long after taste. I have to say I haven't had many Flor de Cano cigars but this seems to a good choice for a first cigar of the day. The floral and creaminess of the Siboney would pair quite nicely with a good tea. I would suggest Oolong or an herbal tea.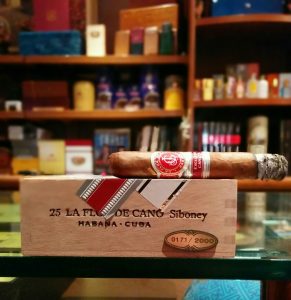 2nd half:
It has evolved to a medium body cigar with richer taste and smoke. The flavors are not as defined as before but the creaminess and sourness are still present. The bottom half shows signs of the cigar's young tobacco composition. The body increases, the cream remains but the subtleties of the first half are a bit tamed. I must say I am pleased with this small cigar, given it still needs to mature for 2-3 years before they become a good morning cigar. I have to smoke a few more examples to have a solid idea of the Siboney but so far so good. This is nice cigar to try for Flor de Cano lovers.

Happy smoking friends!
7/10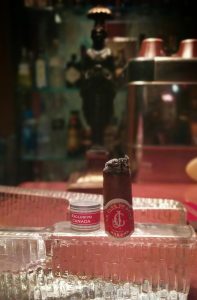 This cigar was purchased here:
http://lacasadelhabanomontreal.com
You must be 18 years old to visit this site.
Please verify your age